Content Room
Unlock Your Ambition
Content Room is AMC Networks' in-house creative collective enabling unrestricted collaboration between ambitious brands and our roster of groundbreaking talent. This is an inventive, insights-driven space for co-creation – approaching deep fandoms through storybuilding and expanding the universes of some of the most visionary franchises in modern entertainment.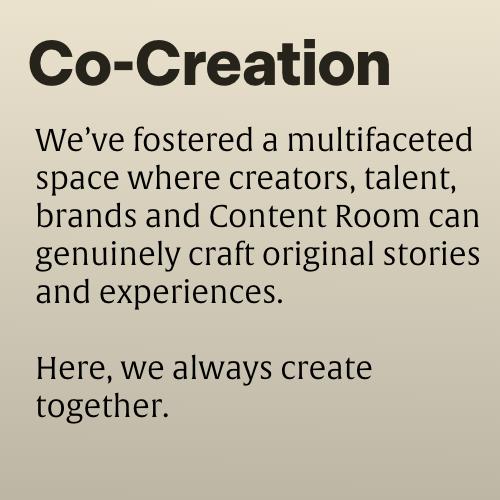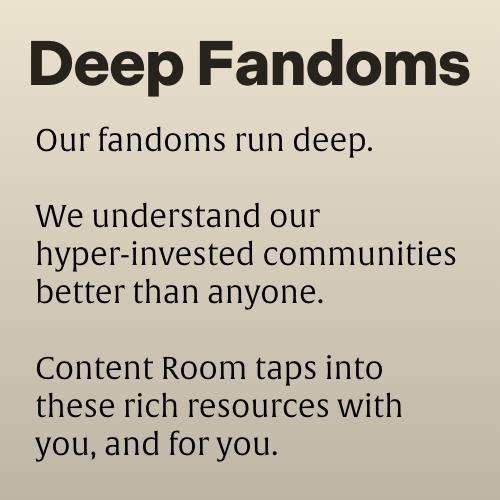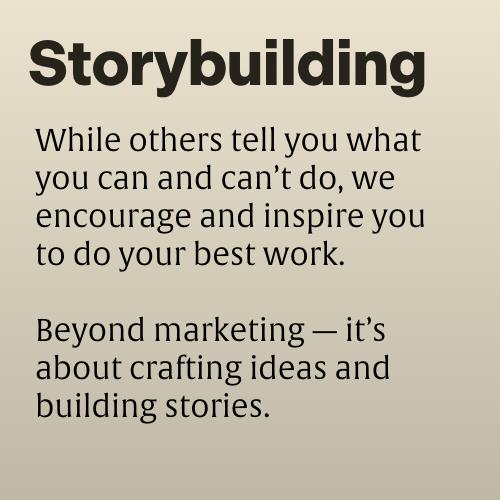 Integrations
Another pathway to fans' imaginations – we offer countless opportunities to incorporate products and brand messaging.
Branded Creative
We have a vision for your brand. We'll put our heart into building thoughtful creative partnerships with you at the center.
Franchise Collabs
Worldbuilding extends to everywhere the fans are – from live events and gaming to in-show partners and series merch.
Live Experiences
With fan-centric events, we give our partners the freedom to organically integrate from the ground up, with their brand visions in mind.
Audiences
We continue to approach programming with our devoted fans in mind, every step of the way.
Content Room Originals
We build stories by tapping into the power of our talent and depth of our franchises—all to give hyper-passionate fans more of what they love, everywhere they are.
Avenue
We're here to help you authentically reach diverse audiences 365 days a year with insights-driven solutions.